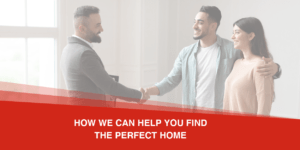 When you look for a real estate agent, it's important to find someone who can help you with every aspect of the search. That starts with defining the type of home style that meets your preferences and budget. When it comes to location, you can receive listings for one or more neighborhoods that match your lifestyle. Budget is another essential part of your home search since it gives you an idea of how much you have to spend. Therefore, it is important to go through the pre-approval process, which gives sellers confidence that the sale can go through quickly.
If you like a home, but it isn't perfect, consider remodeling possibilities down the road. In other words, look for potential as well as what's already shiny and new. When you make the purchase, it's helpful to have someone to guide you through appraisals, inspections, finding a title company and understanding the closing contracts. Your real estate agent can act as a guide through many of these processes or refer you to the appropriate professionals.
Find Your Specific Home Style
From colonial to Cape Cod to contemporary, you need a real estate professional who can find the best home to meet your needs and style. After you decide whether you want a single-story ranch or multistory home and establish the budget you have to work with, we can take it from there. We'll send you listings until we find homes that meet your criteria.
Here are some details to think about in terms of your preferences:
How many bedrooms and bathrooms?

What are the important kitchen features, such as islands and electric or gas ranges?

Do you need extra rooms, like dining rooms, home offices or family rooms?

How many garage spaces do you need?

What about laundry facilities?

Do you need an oversize lot?
We will take note of these and other preferences to help you narrow down your choices.
Location, Location, Location
If you have a family, perhaps you're looking for a single-family home in a good school district. If you are a young, fun professional, you might prefer a condo near the town center. From newer homes in master-planned communities to homes with more history and character, we will identify your preferences so that we can send listings that meet your needs and budget. It's all about communication and we will continue to tweak your preferences until we find you the perfect home.
Making the Purchase
There are many steps and new terminology to learn related to the purchase process. From the initial offer through negotiating counteroffers from the seller, we will be there with you every step of the way. We understand that some terms are confusing. For example, a home inspection provides information regarding the condition of the home. That's different from a home appraisal which considers the lot size, features of the home, comparable homes in the area, crime rates and school districts.
Your real estate agent can walk you through the terminology, contracts and even provide tips on dealing with the title company and your lender.
Contact us today for assistance with all of your real estate needs and let us help you find the house meant exactly for you.