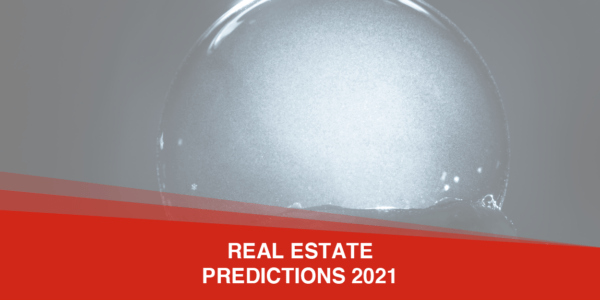 The start of a new year brings a lot of questions, especially in the real estate market. Should you sell, will this be the year you can finally afford to buy a home? 2020's unique challenges only added to the unknowns—but you shouldn't have to wait and wonder. As your real estate advisors, we'd like to share some of our 2021 real estate predictions with you, so you can take on the year with confidence. 
Read on for what you need to know about buying or selling a home in 2021, in and around Austin, or contact us to learn more.
Will 2021 be a buyer's market or a seller's market?
According to the Austin Board of REALTORS®, it's currently a hot seller's market—which means that demand from buyers is exceeding the current supply of homes for sale. Home prices are trending higher and the current phase is more attractive for sellers. The short supply of housing and increase in demand will push prices higher in 2021 as well. What does all that mean? The seller's market is here to stay, until there is a substantial increase in the number of listings.
Which will be the hottest market around Austin TX?
The city of Leander, just thirty minutes northwest of downtown Austin and recently named by BizJournals.com as the fastest growing city in America! The city has experienced substantial growth in its population over the past decade, and is only adding to its draw: Northline, a 115-acre mixed-use project broke ground in the city in March of 2020. In Austin, Thorndale, Burnet and West Lake Hills saw the top price appreciation.
How will technology play a role in real estate?
Technology in 2021 will allow our clients to significantly narrow their home searches and determine their perfect criteria—but it can never replace the expertise of a REALTOR®! We'll combine modern real estate tech with our expert knowledge to make sure you find your dream home, or get the most for your sale.
What is the best improvement to make on your home before selling?
When it's a seller's market, making sure your home is presentable, clean, de-cluttered and show ready can make or break your listing. When competition is fierce, great photos make the difference. If you think you may need major repairs, contact us. We can help assess them, address them and ensure they're property disclosed.
What will be the best month to list your home in 2021?
Due to the current low inventory, anytime is a great time! Typically buyers begin looking in the first quarter of the year, and most aim to relocate before school starts. But that cycle was disrupted in 2020 due to Covid-19: due to low interest rates, homes were selling all year round. We will most likely continue to see some of that disruption into 2021.
Will 2021 be good for first-time buyers?
Yes! Due to high competition and low inventory, getting the elusive 'dream home' may be difficult, but securing a wonderful property you can call home (that will appreciate over time) is within reach. For anyone looking to stop paying rent and invest in their own mortgage, we suggest you start looking as soon as you qualify.
Will interest rates go up in 2021?
According to MortgageReports.com, leading housing agencies are expecting an average 30-year mortgage rate of 3.03% in 2021. That's pretty incredible: until 2020, the lowest 30-year rate on record was 3.29%. Though the percentage decrease may seem small, it makes a huge difference on something that costs as much as a home. Now, experts are saying interest rates could remain low for a year or more.
How much will home values rise in 2021?
A recent prediction from the research team at Zillow suggests that home prices in Austin will continue to climb throughout 2021, but possibly at a slower pace than 2020. According to the real estate data company, the median home value in the Texas capitol rose by 11% over the past year or so and hit an all-time high of $427,116 (as of November 2020)!
What is the Homes with Hall Realty team looking forward to most about 2021?
We're excited to continue connecting with our community on a high level, reaching out to families and providing education on the home buying process. We always love working with Sellers so they can pocket the highest net gain from the sale of their homes. Plus, we'll be participating in a lot of community events to serve our local families and neighborhoods!
These are just a few of the questions facing buyers and sellers in today's real estate market, and making a move can be daunting. That's why the number one recommendation we have for 2021 real estate planning is to connect with a REALTOR®. 2021 is going to be a big year, and it's a great time to realize your real estate dreams. If you have any questions about buying or selling a home in, please give us a call!